New year, new you? Maybe, maybe not. Every year though, gives us the opportunity to reflect on the year we've had and what we might like to do a little differently next year. We have put together a few ideas of New Year's Resolutions for older Australians to try this year.
After 2020, which has been a year like no other, it's understandable for some of us, to be finding it hard to feel motivated and inspired when looking at the year ahead. But coming up with a New Year's resolution, could be a fun way of injecting some hope and positivity into the New Year. If you have something on your list that we've missed, we would love to hear from you.
1. Try one new meal each week. 
Eat the same thing every week? Same. And while it's good to trust your old faithfuls, 2021 could be the year to dabble in some different flavours. If you're cooking for yourself, why not try a new recipe once a week? Or if you have a carer who does your meal prep, why not ask what their favourite meal is and if they could try cooking it for you this week.
2. Read more books.
Whether it's crime, history, sci-fi, or romance, reading can transport you to another universe completely. Research also shows that reading can improve your brain connectivity, reduce stress and aid in sleep readiness. So head to the library in 2021, and grab a few new books.
3. Join a club.
Signing up for a club not only means getting to take part in a hobby, but also giving you the ability to socialise and make new friends. Clubs generally have a great sense of community and allow you to connect with people who share a similar passion. Whether it be a book club, choir, bowls club, Probus, craft club, movie club or anything else, put it on your to do list, to give it a go in 2021.
4. Eat more veggies.
This is an easy one to incorporate into your routine in 2021 and with big benefits. Vegetables provide vital nutrients for the health and wellbeing of your body. Even if it's to add a new vegetable to your rotation, or to leave chopped carrots and cucumber in the fridge for snacks, it will all be of benefit to you in 2021.
5. Try yoga.
Yoga is a great activity for building mobility, flexibility, strength and balance. One of the benefits as well, is that you can take it at your own pace. There is considerable research that suggests that when practiced correctly, yoga can help with improved strength and protecting your joints and also improving sleep habits and reducing stress. It's best to chat to your doctor about whether yoga is suitable for your body, as there may be poses or practices that don't work for you. You could also try a class, and chat to the instructor about your body and whether you have any movements that might be limited.
6. Learn how to knit.
Knitting is not only a great activity for mental concentration and relaxation, but it also means creating something that you can share with others. You could knit a scarf for a family member, or a blanket for the couch. Already know how to knit? Well, why not try teaching a grandchild or friend how to do it. My grandma taught me how to knit when I was younger and it was an experience I will never forget.
7. Take a Computer Class.
Computers, tablets, laptops and smart phones, they can be extremely valuable tools when used correctly… but they can also be incredibly frustrating to learn how to use. There are a lot of different options for learning. From an online class, an in person I.T. class, or even to getting started by watching some tutorials on YouTube. Give it a go in 2021. Here are a few options to look into: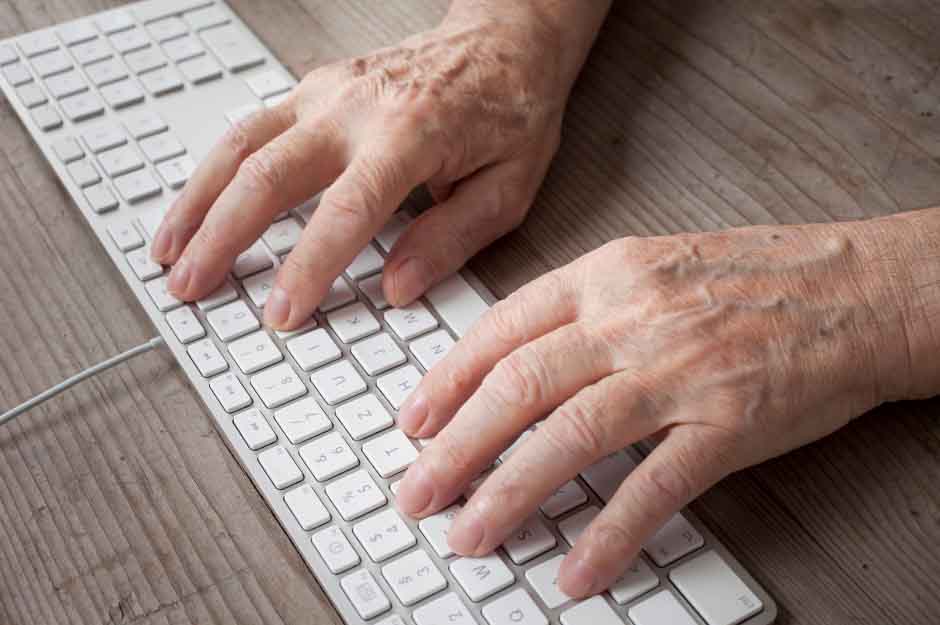 8. Drink more water.
Something that we all know is important but often forget to do is drink water. Make it a priority in 2021 and see the benefits. Some ways to remember to drink water are: carrying a bottle with you, keeping chilled water in the fridge on hot days, having water on the table during meal time, or adding lemon or cucumber to your glass to jazz it up. Keeping hydrated has endless health benefits and is a great way to make a simple change in 2021.
9. Phone a friend once a week.
Particularly after a year where a lot of us were having to isolate away from friends and family, the importance of a phone call has grown. Calling a friend or family member is a great way of keeping in touch and could boost your mood and theirs.
10. Revisit an old hobby.
What's something that you used to love to do that you may have stopped doing? Writing poems? Fishing? Playing golf? Learning Spanish? Painting? Scrapbooking? Make 2021 the year to reignite your love for that activity. You could even try teaching your hobby to a friend or family member, to share your passion.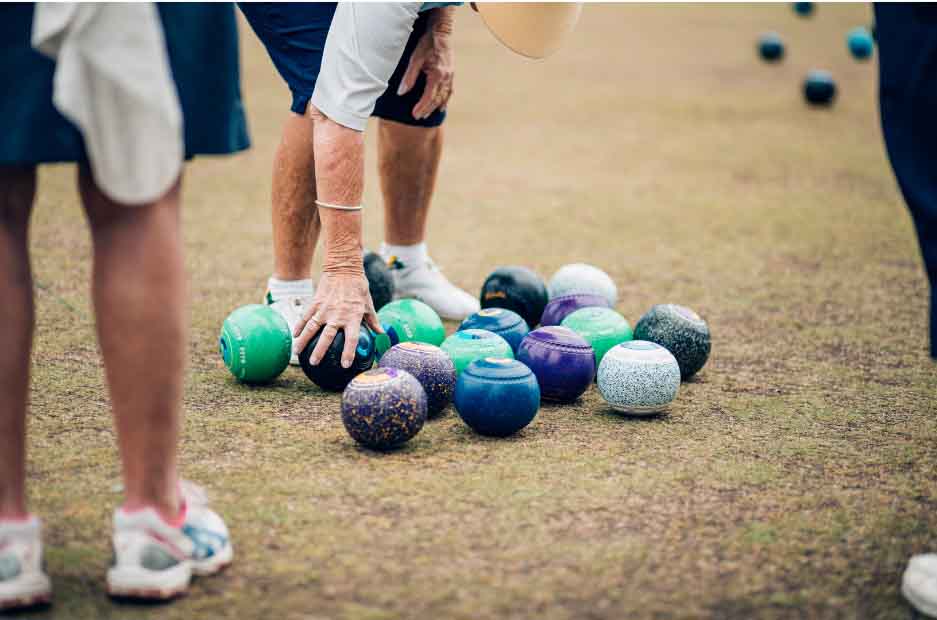 11. Find a new Hobby.
Whether it's learning a language, painting, learning an instrument, bowls, sewing, really anything new, give it a go in 2021. Learning new hobbies is a great way of pushing yourself out of your comfort zone, and giving yourself something else to be engaged in and passionate about.
12. Challenge your brain regularly.
Challenging your brain regularly keeps your cognitive skills sharp and reduces your chance of experiencing memory loss. This year, make time to play games that will put your mind to work. Puzzles, brain teasers, sudoku and trivia are all great ways of getting your brain working. You could even look at investing in some new technology to challenge your brain. Check out this article we wrote about different technology options for older Australians: https://letsgetcare.com.au/heres-how-technology-can-help-as-we-age/
If any of these look like something you would like to give a try in 2021, let us know how you go. Otherwise, we wish you a Happy New Year and hope that it brings you health and happiness.