Are you a Supplier of Care or Services? We want you!
At Let's Get Care we are always on the lookout to partner with amazing Suppliers Australia-wide.
Unlike other Providers, whose clients are required to get their Home Care Package services from only staff employed by their company, we broker our services to a growing list of our trusted suppliers nationally.
We do this to ensure that our clients get more choice and the maximum benefit from their Home Care Package funding.
It's a win-win. When you partner with Let's Get Care, you can continue delivering services to your clients and even deliver more services with our reduced Provider fee (only 18% of their Package). Plus, we can both be confident that our mutual clients are able to get the best possible care and support services for their individual needs, local to them.
Sound good? Here's how it works:
When clients get their Home Care package, you refer them to us. 
We're the Approved Provider
We arrange the sign-up for the client and Service Provider Agreement. 
The client is able to continue to use your services. 
Low Fees = more hours of care to utilise your services.
We cater for everyone with 3 models of care management available.
Continuum of care for your clients.
We're a national Provider and have existing clients all over Australia in your area.
VIP access to our expert team for you and your clients.
We don't stop clients from using your services.
Advertised on our Supplier Portal.
Access to our online accounts system, Green Pencil.
Client's statements sent online to limit paper waste, however we still send via post if requested.
Why wait? Call us today on 1300 497 442 to find out more!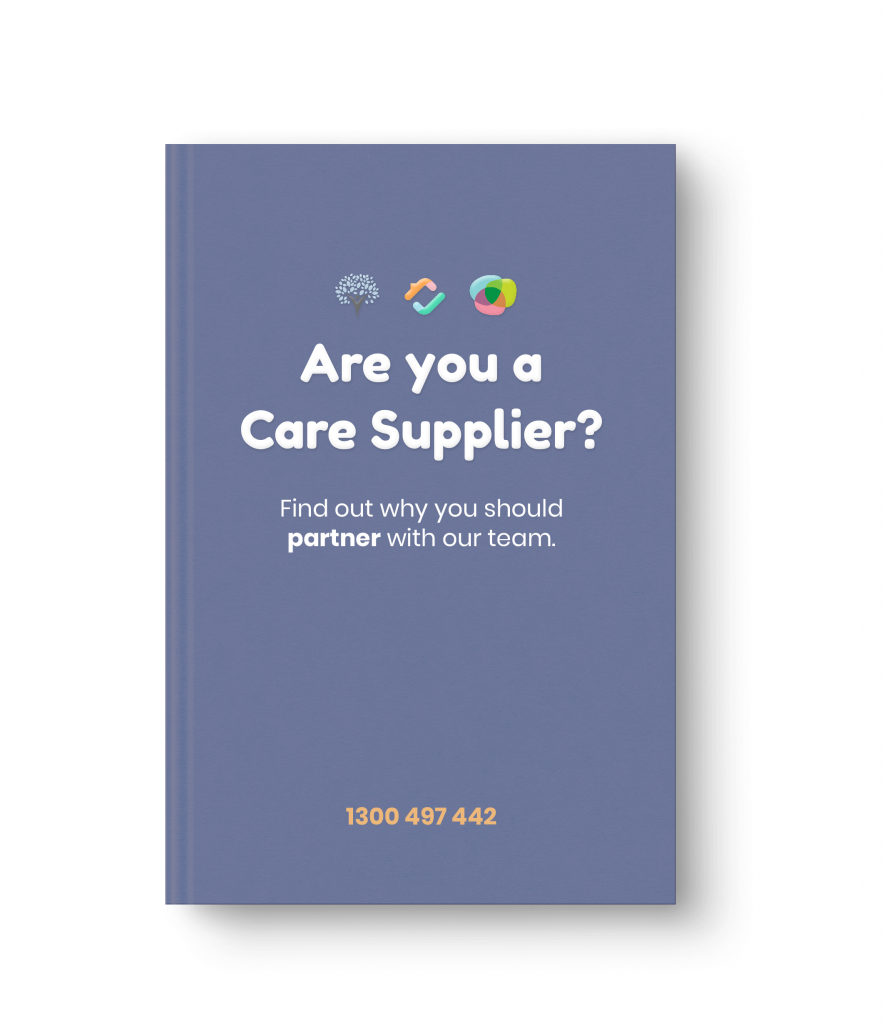 Get your free Supplier Partnership Guide now!