Need us? We're here for you!  Speak with one of our friendly Care Experts about your situation today.
1300 497 442
Between 8am to 5pm Monday to Friday
Are you looking for information about our services? 
Looking to give feedback?
At Let's Get Care, we highly value your feedback, both positive and negative. We recognise it is vital in helping us to provide the best quality service to meet your individual care needs. We deal with all compliments and complaints promptly, fairly, confidentially and without fear of retribution.
If, for any reason, you are not satisfied or wish to reach out regarding the support and services provided, please let us know.
You can do this by discussing with your Care Manager on 1300 497 442 or completing the form below.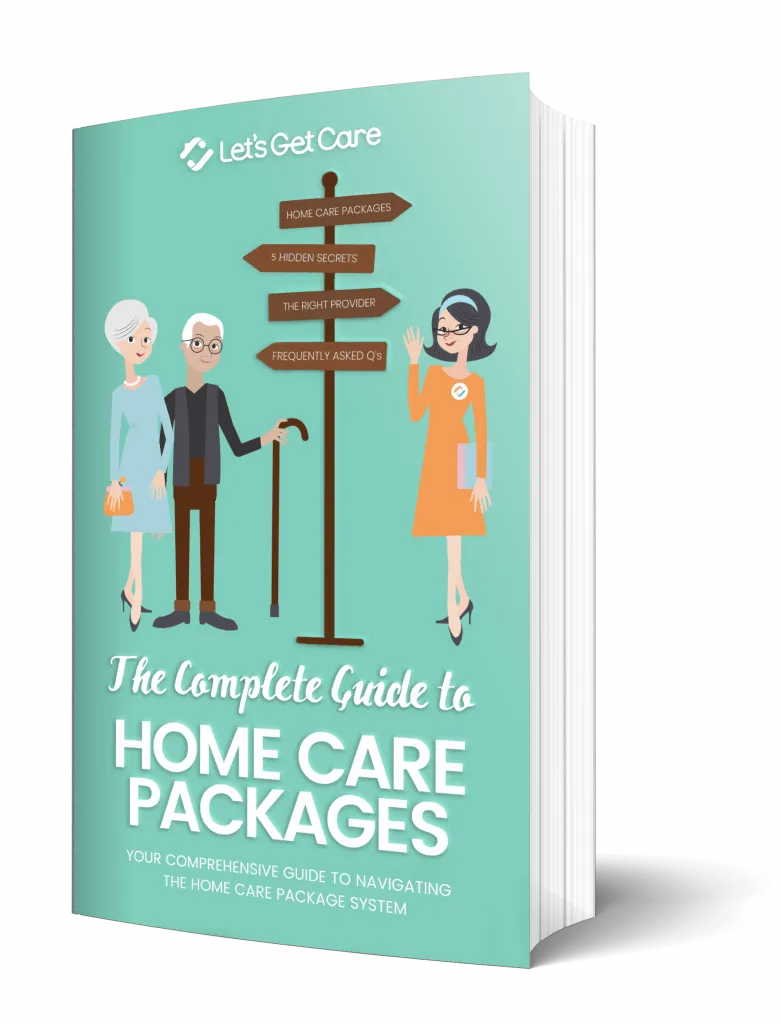 Still Confused? Read our Complete Guide to Home Care Packages
In this free e-book you'll learn the 5 secrets everyone with a Home Care Package must know, get a handy checklist for comparing providers and a comprehensive list of FAQs.
This e-book will help you navigate what can seem like a confusing process. The right choice in Provider is extremely vital to your overall wellbeing and ability to live at home on your own terms.
That's why it's important to have all the information when you speak to Providers. It's also why we've created this complete guide to help find the best Provider for you.