How to get a Home Care Package.
Would like to access affordable care services in your own home but don't know where to start? With Let's Get Care, we assist you to navigate the aged care system and help you apply for a Home Care package.
While you need to apply for a Home Care Package through My Aged Care, our team can also help you through this process. We know Home Care Packages, navigating the different service and provider options available and supports you can access can be confusing. Which is why we aim to explain the process in a simple and concise way.
If you already have a Home Care Package, we can help you get the support you need at home today, call us to find out more.
How to find the best aged care services for you.
Navigating on the journey of aged care can be overwhelming, but you deserve the best support tailored to your unique needs. With Let's Get Care, discover a Home Care Package that seamlessly integrates into your daily life, offering comfort, independence, and the peace of mind that you're being cared for in your own home. Let us help guide you towards the perfect aged care services to enhance your everyday living. While there are different programs available through the Australian Government, including STRC, CHSP and more, we support recipients of the Home Care Package program, through our innovative self-management model.
Assessment to apply for Home Care Package.
Getting assessed?
If you are not being assessed for a Home Care Package, you can request your assessment from My Aged Care website or call them at 1800 200 422. If you need help along the way, contact our team and we can guide you in the right direction.
Waiting for your package?
Waiting for your package at the moment? It's time to choose your Home Care Package Provider. No matter which Home Care Package level you are getting, we are here to support needs and care for you and your loved ones. We also have helpful guides to assist you in comparing different Home Care Package Providers.
Chat with a Care Expert to find out about in home care in your area.
How to choose the right Provider.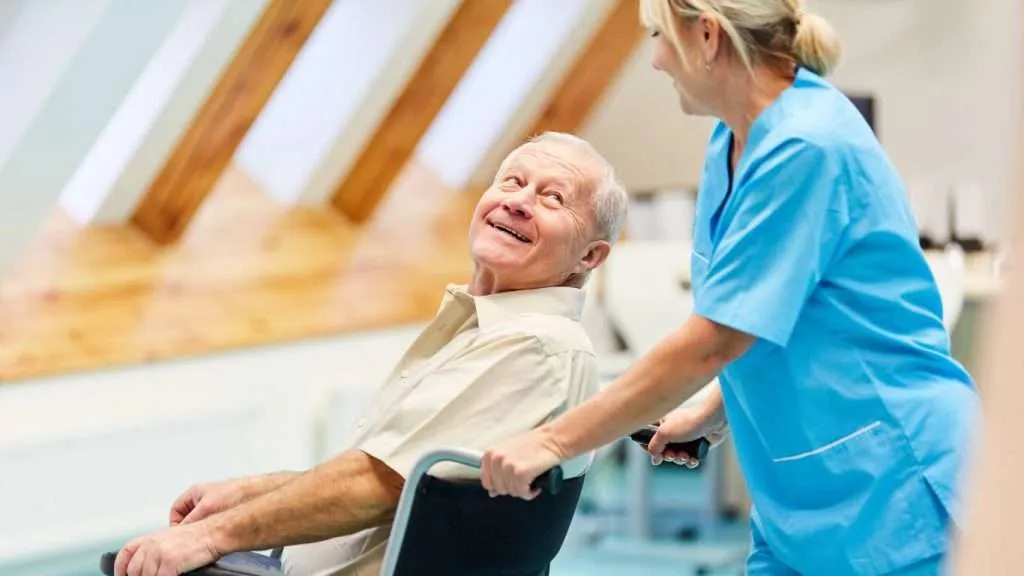 Choosing a provider
Having trouble choosing the right approved provider? See what you need to consider when you choose a perfect provider to take care of your needs.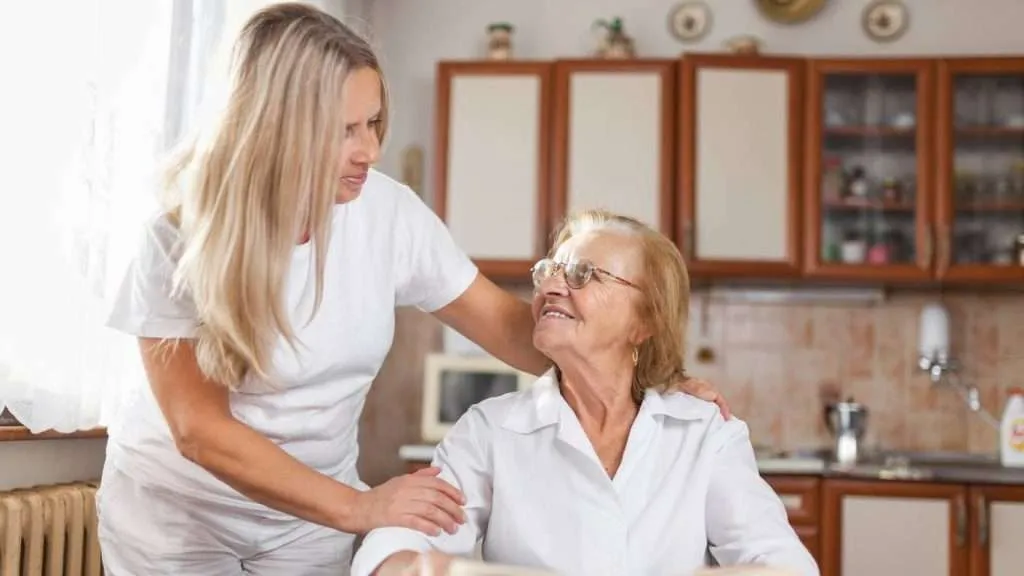 Switching providers?
Not getting the care you want or not satisfied with the care fee? With us, you will receive your care with low and transparent costs with a detailed Care Plan personalised for your health and personal preferences.
Choosing your carers?
It's very important to choose the correct carer, other medical professional and service provider who meet your needs and respect your cultural background. With us, you can have full control over who you would like to deliver your services in your Care Plan.
Choose your management option.
At Let's Get Care, we believe in empowering our clients with choice and control. That's why we offer different management options tailored to suit your preferences. Whether you'd like to take the reins and self-manage your care or prefer a more hands-off approach with our team guiding the way, we have a solution that aligns with your needs.
Self-management
The self-management model empowers you to have direct control over your care decisions, offering flexibility in choosing services and providers to best suit your individual needs.
Part-management
The part-management model offers a balanced approach, allowing you to make key care decisions while receiving guidance and administrative support from your Care Manager.
Full-management
The full-management model provides comprehensive oversight and coordination of Home Care Packages, ensuring all care needs are met seamlessly without you having to manage the details.
Complete management
The complete management model delivers end-to-end care coordination, entrusting the entire planning and execution to the care team. You don't need to worry about anything at all!
Let's Get Care was created by a team of home care experts with over 30 years of experience in the aged care industry. We are proud members of the myHomecare Group and support clients across all states in Australia, from self-management through to local complete care management. We pride ourselves on the choice and control we are able to afford our clients with our revolutionary style of support. We are able to cater our services and support to your unique care needs and provide you with the best quality care.
Choose from a range of services delivered by a service provider of your choice.
We offer a variety of aged care services with your Home Care Package funds. No matter whether you need support for everyday tasks or other specialist services, we are here to ensure the smooth delivery of services provided to help older Australians to remain living in their own homes.
Personal care
Grooming, bathing, dressing, continence and mobility.
Domestic assistance
Basic care and support at your home including meal preparation, laundry, and etc.
Social support
Support and transport to attend appointments, go shopping and attend social functions.
Allied health & therapy
This service includes physiotherapy, podiatry and more to support your health needs.
Nursing care
Specialised clinical services to address any concerns.
Respite care
Assisting family members to take a well deserved break when needed.
Get home care services local to you.
We support clients with customised care delivered by carers in the local area. Regardless of where you live, we will support you to receive the care you need. We work closely with our clients and their family to keep them living safely in their own homes. Whether you need a few hours or around the clock care support or other services each week, we will allow you to find a dedicated care team local to you with ongoing administration to keep you safe at home.
Hear from some of our happy clients!
How to set up your local care services.
We help you get your in-home aged care support started quickly to ensure you get the services you need to continue living safely and happily at home. With us it's easy.
Step 1
The first step is to speak with one of our Care Experts and we will discuss which option will best suit you and your care needs.
Step 2
Our friendly Care Experts will arrange the signup documents for you to complete online so you can get your services started as soon as possible.
Step 3
And you're ready to get your services started! With Let's Get Care you have the ability to choose from our huge list of amazing service suppliers or bring your own carers onboard.
If your care needs have changed as you've gotten older and you are struggling to do what you used to, obtaining Australian Government Funding is the ideal way to get help from the aged care system.
This may be in the form of: A Home Care Package or The Commonwealth Home Support Programme. To find out if you are eligible for support from the Australian government you can call My Aged Care on 1800 200 422 and request an assessment. The outcome of the assessment will determine if you are eligible for a Home Care Package, the Commonwealth Home Support Programme, or neither at that present time.
Even if you are coping well today, it's important to recognise that your needs will change over time and could change quickly so it's best to be proactive and get assessed early.
Keep in mind that if your needs change over time, you are able to be reassessed for a higher level of funding.
Ready to take control of your Home Care Package today? Let us be your chosen provider of your aged care journey. Simply give us a call on 1300 497 442 and speak with our friendly team of Care Experts about what you want to get out of your government funded Home Care Package.
After your assessment you will receive a letter from My Aged Care letting you know the outcome of your assessment. If you are eligible for support you will be approved for a specific level (1,2,3 or 4) and placed in the national waiting list for a package to be assigned to you.
The wait time to be assigned a Home Care Package is currently 1-3 months.
When you are assigned your package, you will receive another letter indicating your assigned funding level and an individual referral code. At this time, you'll need to choose your Home Care Package Provider.
Please note that you may be offered a lower-level package while you are waiting for your priority level package to become available. Accepting the lower-level package will have no impact on your assignment for a higher level.
To apply for a Home Care Package, you need to call My Aged Care on 1800 200 422 and ask for an assessment. During the initial call you will be asked a series of questions over the phone to determine if you will proceed to the next step in the process which is an in-person assessment from the Aged Care Assessment Team (ACAT).
Book a free tele-consultation.
Want a phone call with our team at a time that suits? Our free consultation call with a dedicated Care Expert will give you more information about Home Care Packages, our different care models, aged care and answer any specific questions you have. 
We will listen to your specific care needs and explain the options available to support you to live at home. Interested in specific home care services? Let us know. 
Select a date and time between Monday – Friday, 10am – 4pm (AEST), that suits you to meet with one of our Care Experts. They will give you a call on the phone within half an hour of the time you select. 
Come along with any questions you have, and we will help guide the way.