Have more questions that aren't covered in this article? Download our free Info Kit to learn more.
Our free Info Kit about Let's Get Care will provide you with more information about about Home Care Packages, our different care models, learn what services we offer and so much more. Get your free copy today by simply clicking the button below!
Frequently Asked Questions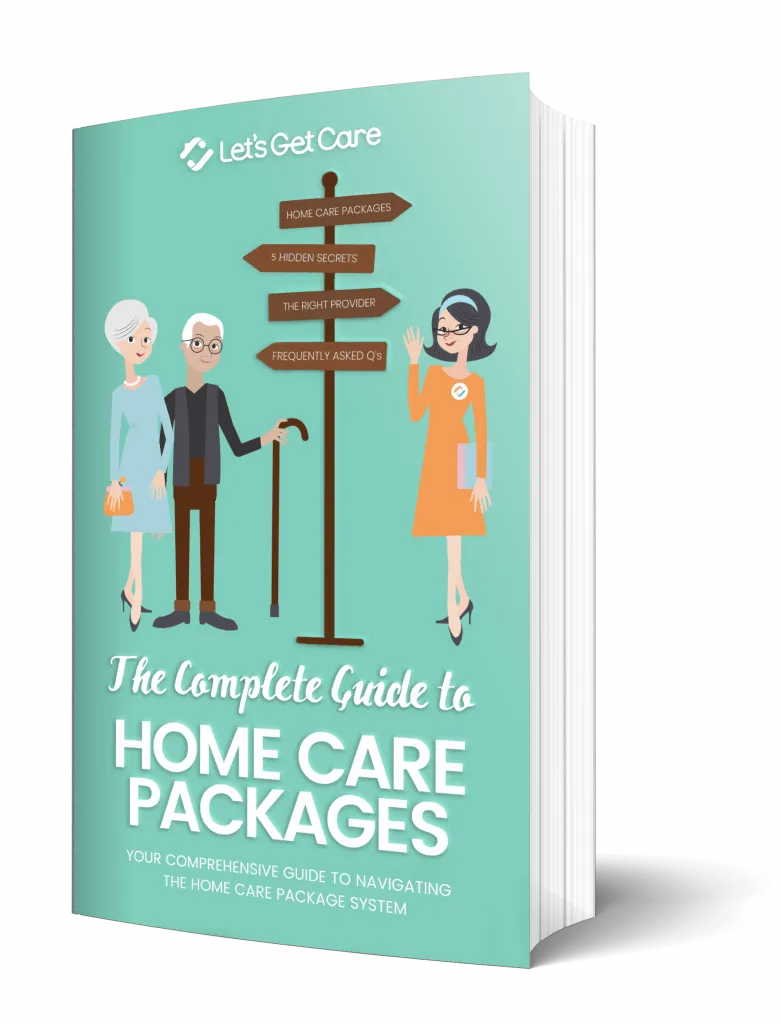 Still Confused? Read our Complete Guide to Home Care Packages
In this free e-book you'll learn the 5 secrets everyone with a Home Care Package must know, get a handy checklist for comparing providers and a comprehensive list of FAQs.
This e-book will help you navigate what can seem like a confusing process. The right choice in Provider is extremely vital to your overall wellbeing and ability to live at home on your own terms.
That's why it's important to have all the information when you speak to Providers. It's also why we've created this complete guide to help find the best Provider for you.