Our tools to help you manage your Home Care Package.
We do things differently at Let's Get Care. Through our years as a home care business we have listened to what our clients say would help their lives at home and created innovative technology that caters to those needs. That means tools and software to help you manage your services, track your funding and budgets and stay connected to your care team, all with transparency and compliance in mind. Our tools will truly help you get the best outcomes from your Home Care Package funding.
Technology that helps you get more from your Home Care Package funding.
At Let's Get Care, we empower you and your loved ones to best manage your Home Care Package and we have tools to support you to do so. Our technology is made for you as an older person and helps you to remain living in your own home. 
With user-friendly interfaces, personalised features, and real-time support, we ensure that every interaction, every service, and every care choice you make is informed, empowered, and outcomes focused. At Let's Get Care we are passionate about helping you manage your Home Care funding, which is why we developed targeted software and tools to help you do so. We worked to identify key problems our clients were facing and developed tools to solve them. Whether its to help track your budgets and funding, ensuring that the suppliers who deliver your services better understand your care needs, or helping you connect with and find carers in your local area, we have you covered.
Tools designed to make your life easier.
There are various fees associated with Home Care Packages and what you may need to pay can seem confusing. We are committed at Let's Get Care to being transparent about what you might be eligible to pay and the cost that can be associated with a Home Care Package. Here are some of the common Home Care Packages terminology.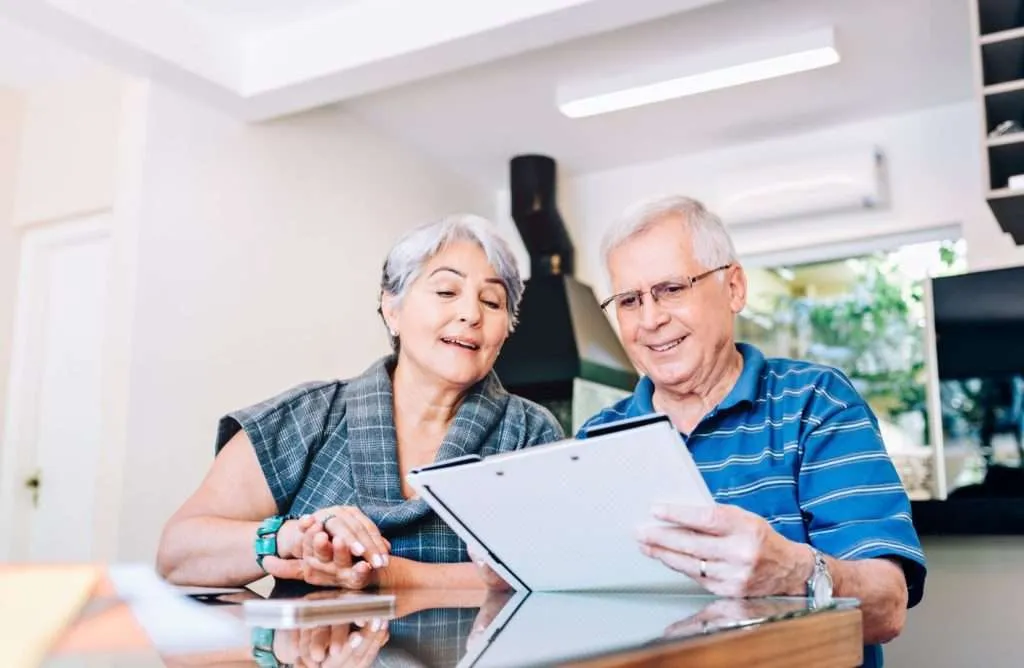 Track progress of your funding with our funding platform.
With Let's Get Care you get exclusive access to an innovative online platform that allows you to manage your government funding and track your invoices with greater efficiency and transparency. We heard from clients and their families that they wanted more visibility of their budgets, completed shifts and billing, so we created a platform to give them that autonomy. You will be able to track progress of your billing and manage your budgets on this platform.
Better manage the compliance of your services with our Supplier Tool.
When you self-manage your Home Care Package, you get the control to choose your care teams, schedule when they visit, and use your funding to pay them through your package. As your Provider, we need to ensure that the services delivered are in line with your Care Plan, compliant in accordance with government regulations and safeguard you against any risks or hazards reported. That's why developed an innovative tool to keep you and your chosen care teams visibility of your Care Plan. This innovative tool helps your home care providers stay better connected with you and your Care Plan. Your care teams can access and manage your Care Plan with security to better deliver your care.
Use this Fee Estimator tool to find out how much funding you might have available.
New to home care and trying to understand the whole business of funding and fees? With this easy-to-use tool from My Aged Care, you can get an indication of the fees you may have to pay, such as the Income Tested Fee. Reach out to our friendly team if you'd like to learn more about the Income Tested Fee or how your funding would work with us.
Chat to our team for help on how to set up your account.
Need help choosing a Home Care Provider?
Selecting a Home Care Package Provider is one of the most significant decisions that can directly impact the quality of life. At Let's Get Care, we're committed to making the selection process an empowering experience and have prepared a checklist to help you. We bridge the gap between your unique needs and the ideal care solutions, ensuring that your choice of provider isn't just about meeting care needs, but about enhancing life quality, preserving your dignity, and promoting independence.
Let's Get Care was created by a team of home care experts with over 30 years of experience in the industry. We are proud members of the myHomecare Group and support clients across Australia from self-management through to local complete care management. This means we are able to cater our services and support to your unique care needs and provide you with the best quality support. 
We pride ourselves on the choice and control we are able to afford our clients with our revolutionary style of support. Regardless of where you live in Australia from city, to coast, to country, our expert team can help you find the right fit for you.
Choose from a range of services catered to your needs.
We offer a variety of support services with your Home Care Package funding. No matter whether you need individual care or specialised clinical support, we are here to deliver your care and to help you live independently at your own home. With Let's Get Care our clients choose their own services which means they will fit with their unique schedules and needs. 
Personal care
Support with daily tasks that have become more difficult, such as grooming, showering, dressing and more.
Domestic assistance
Clients can benefit from assistance with tasks around keeping your home clean and tidy. Anything from vacuuming, mopping, laundry and tidying up around the home.
Social support
Helping you connect to your local community, friends and loved ones. This could be someone supporting you to attend community events, regular appointments or social visits to the home.
Allied health & therapy
Connecting you to the health services you need based on your care needs. This could be speech therapy, nutrition support, occupational therapy services and more.
Nursing care
Clients can receive clinical support at home to meet their specific care needs. Nursing services include continence management, wound care and more.
Respite care
Support for when carers need a break and allow a change of scenery for both the client and primary carer.
Choose tailored services local to you.
We are proud to offer a range of home care services with local care teams Australia-wide. We help you get more from your Home Care Package, with better tools and software to give you visibility over your funding, schedule and package management. From cities to remote regional towns across Australia, we empower you to self-manage. Regardless of where you live, you will experience the benefit of a team who cares.
Hear from some of our happy clients!
How to set up and schedule your services.
We help you get your home care started quickly to ensure you get the support you need to continue living safely and happily at home. With us, the set-up, billing and scheduling is easy. 
Set up a meeting.
Speak with one of our Care Experts and we will discuss which option will best suit you and your needs. Our Care Experts will arrange the sign up documents for you to complete online.
We get to work.
Once your sign up is finalised you will be assigned a Care Manager and you will prepare your Individual Care Plan and Budget, specified to your unique care needs. Even though you've decided to self-manage, all of our clients get the support of a dedicated Care Manager to help along the way. We will set up everything for you behind the scenes to ensure when you begin scheduling and receiving your services, your billing is ready to get them paid.
Schedule services.
And you're ready to get your services started! With Let's Get Care, you have the ability to choose from our huge list of amazing service suppliers or bring your own carers onboard. You will be in charge of the hiring and scheduling of your suppliers, managing your day to day package, with the help of our innovative software and friendly team.
Book a free tele-consultation.
Want a phone call with our team at a time that suits? Our free consultation call with a dedicated Care Expert will give you more information about Home Care Packages, our different care models, aged care and answer any specific questions you have. 
We will listen to your specific care needs and explain the options available to support you to live at home. Interested in specific in-home services? Let us know. 
Select a date and time between Monday – Friday, 10am – 4pm (AEST), that suits you to meet with one of our Care Experts. They will give you a call on the phone within half an hour of the time you select. 
Come along with any questions you have, and we will help guide the way.